With Your Peace of Mind in Mind!
​Quality Proofreading Services
​
Hello, lovers of the English language!
I'm Marion and I love the English language, too!
That in itself is not a big deal, however, I have lived the first 40 years of my life in Germany and immigrated to New Zealand 15 years ago. This year I got my diploma in editing & proofreading, graduating with excellence.
My introduction to English happened at the tender age of 8. Our teacher, who was married to an English man, loved teaching us short phrases in English – that was in Germany, in the 1970s! And I guess that got me hooked.
Looking back over my early career, it became clear that English was for me:
I started working for a company manufacturing electronic items for the American market, so I had to learn all the industry-related terms in English – and I loved it!
This led to a job where I translated electronic manuals from German to English.
In another job I was the secretary and all business proposals were done in English, proofread and all.
One can say, I do love the English language, did I mention this?
In 2004 I arrived in beautiful New Zealand! Learned to "live in English", to think in English, to feel in English – to survive in English – and – I love it.
Living in New Zealand, I have been doing all kinds of proofreading and editing in a variety of industries:
Tourism, accommodation, hospitality, leisure activities bookings / management
Residential and commercial rental management, real estate transactions
Financial management
Electrical administration / marketing
Architectural design administration / council consents / project management
Utilising my German stubbornness for accuracy has proved invaluable, coupled with my thirst for learning and being the best I can. It's never ending.
I applied for and received New Zealand citizenship in 2007. Now, after nearly 15 years living here, I am on a mission to save the English language through my work; I would love to bring awareness to people that proper English doesn't need to be boring, or hard, or even scary – if I can do it, everybody can.
It is a job I would be happy to do for you!
Head over to the testimonial page to read some testimonials I received for my editing / proofreading work.
I understand business. I understand that when you're selling and communicating to your customers online it's almost all through the written word.
​
That's where I come in. Unlike you, I enjoy finding mistakes and fixing them. So much so that I've actually been called "Ms. Picky" by former employers... I guess they didn't appreciate how much I was really doing for them – but YOU will.
Here's why I'm uniquely qualified:
Diploma in Proofreading & Editing, graduated with Excellence
National Certificate in Small Business Management from New Zealand
Office Management apprenticeship training and General Tourism certificate in Germany
Secretary, IT certificates
Wide area of expertise and knowledge (tourism, real estate, business, electronics)
14+ years of copy-editing and proofreading experience​
​
Read my blog on the NZIBS website
here
Powered by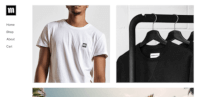 Create your own unique website with customizable templates.