With Your Peace of Mind in Mind!
​Quality Proofreading Services
​
​I picked up reading and writing at an early age (reading at 3 yrs, writing at 5 yrs) and I developed an immense passion for the written word that could even be called an obsession. I constantly spot spelling and grammar mistakes everywhere I go, from menus to advertisements to, sadly, business websites that I end up not purchasing from.
​
I knew I could turn my love for the written word into a business that not only I could enjoy but could also help other entrepreneurs achieve their goals and dreams as well. My mission with my proofreading business is to help other entrepreneurs, YOU, enjoy your business more and increase your impact by making sure everything on your website and in your documents is perfect and in working order. It's fun for me, and it's fun for you!


I've been in the copy-editing and proofreading business now for over 14 years. But on top of that I understand business. I understand that when you're selling and communicating to your customers online it's almost all through the written word.
​
I also know that over half of consumers only spend 15 seconds or less on your website, so your window for a good first impression is tiny! That means whatever your customers are reading in those first 15 seconds better be 100% correct and easy to read. Because if it isn't, you'll instantly lose credibility and lose the sale.
​
That's where I come in. Unlike you, I enjoy finding mistakes and fixing them. So much so that I've actually been called "Ms. Picky" by former employers... I guess they didn't appreciate how much I was really doing for them – but YOU will.
Here's why I'm uniquely qualified:
Diploma in Proofreading & Editing, graduated with Excellence
National Certificate in Small Business Management from New Zealand
Office Management apprenticeship training and General Tourism certificate in Germany
Secretary, IT certificates
Wide area of expertise and knowledge (tourism, real estate, business, electronics)
14+ years of copy-editing and proofreading experience​
​
Read my blog on the NZIBS website
here
Powered by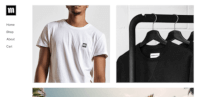 Create your own unique website with customizable templates.