With Your Peace of Mind in Mind!
​Short term help
​

Short Stories
"Marion provided an essential proof-reading service for the Golden Bay Writers' Group short story collection. She highlighted inconsistencies within stories and corrected spelling and grammatical errors that had not been picked up by others. Additionally, she made some helpful suggestions for rephrasing to improve flow, whilst never inhibiting the author's writing style. Thank you!"
​(Elaine Donovan, Golden Bay Writers Group)


"Marion helped us with proof reading and the formatting of a book of short stories and poems. She was always cheerful, prompt and professional. If you need a reliable proof reader, or help with formatting, place your trust in Marion. I have absolute faith she will deliver everything you need."
​(Charlotte Squire)


​"Thanks Marion for your fast and professional service. I really appreciated you reading my short story and the suggestions you made. It was certainly good to have another pair of eyes look over my work. I hope you are available for future proofreading."
(Dereck Porter)


Novel
"When it comes to editing my stories, I really suck at it. That's why I was so grateful to Marion Metz for helping me by proof-reading a short excerpt of a novel I was writing. Not only did she show attention to detail as she caught grammar mistakes I overlooked, but she also reworded phrases which made the story as a whole easier to understand. Furthermore, she allowed me freedom to have the final saying on my piece. If I for some reason disagreed with her suggestion, I was able to decline it. Finally, she did all of this in a timely fashion. If you're looking for an editor who is dependable, responsible, and has a great sense of the English language, I recommended Marion."
(Iana McAllister, Aspiring Author)


Email to me on 15-11-2018 for proofreading a novella:
"You have made this process so easy and efficient, which I really appreciate!!!
I accepted all of your changes and addressed the questions/inconsistencies you found.
Here is the "final" version!
Thank you again for your support.
Katie"
​
Website
"We employed Marion to proof read and double cross check our website late last year.
Her brief was to identify all spelling, grammatical and or any mixed cross references within the site.
Marion did this with extreme efficiency and located issues we had not thought were issues on the page, but when looked at in the overall context of the site were indeed issues.
We are very happy with the work she did and as a result, we are now more aware in our day to day work of grammar and spelling!
Marion is to be highly recommended for her dedication & diligence to the job at hand.
We will be happy to call on her expertise again in the future.
PS it is hoped that the above resume passes muster for spelling & grammar!"
(Erna Spijkerbosch, QHP Creeksyde)
​
Memoir
"Another great project with Marion. She was prompt, friendly and professional. She offered over and above what I'd asked for and was easy to work with
Charlotte
Charlotte Squire Communications
Takaka"
​

History Book
"It is our pleasure to provide a reference for the fabulous computer skills and professionalism of Ms Marion Metz who carried out the complete typing, scanning of many photographs, layout and proof reading of our 67 page book "Shipwrecks Bluff Area 1845 – 1920". Marion showed great flair in this work and used initiative where required. She was a diligent worker and meticulously organised in her work ethic.
The book was such a success, it went to a re-print within a month and we received excellent feedback from readers for the book presentation, layout and ease of reading.
We have no hesitation in recommending Marion Metz for a position in the Copy-Editing / Proofreading field and wish her well for the future."
(Jan Mitchell, Bluff History Group)


Project Gutenberg
"In this project, as a mentor, I proofed three of your pages. Your work is excellent. Thanks for taking such care.
PAGE HEADERS
I notice that you removed the page headers correctly; well done!
HYPHENS
I found no hyphenation errors.
OTHER ERRORS (mis-scanned characters, typographical or spelling errors, punctuation problems)
You seem to have found all the other problems."
(Bess, Mentor, Project Gutenberg)
Powered by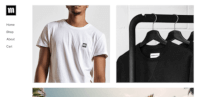 Create your own unique website with customizable templates.